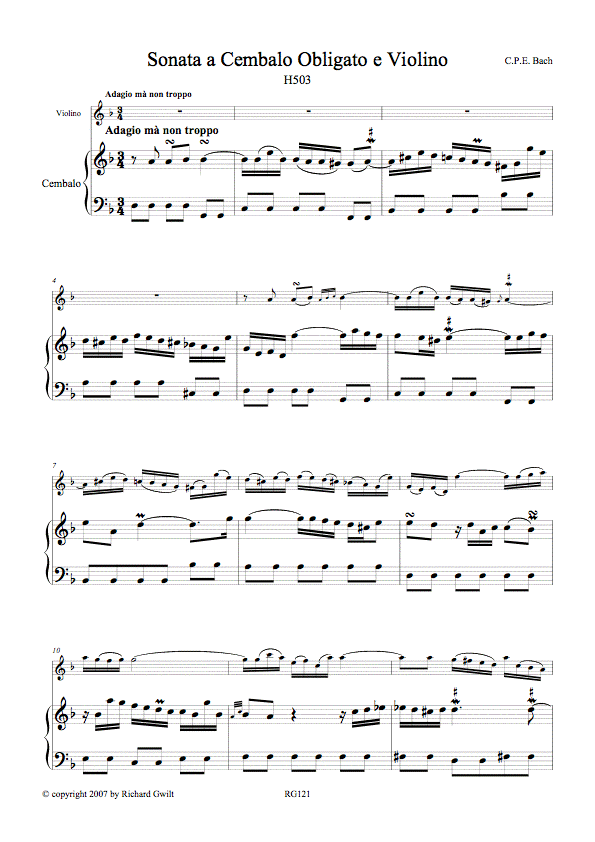 C.P.E. BACH Sonata à Obligato Cembalo e Violino H.503 RG121
Cembalo and violino parts -- €12.80
C.P.E. Bach was J.S. Bach's second son, the best known and most prolific of the four Bach sons. These days, in spite of the interest of the "early music" movement, he is still under-estimated. This sonata, and its companion, H502 in D major, (RG120) are among the earliest of his eight sonatas for obbligato cembalo and violin. It is a three movement sonata -- the first movement is an expressive flowing Adagio mà non troppo with a pulsating 8th-note bassline underpinning beautiful sequential conversation in the two treble parts. This is followed by two Allegros, a Gigue like 6/8 movement, and a short 2/4 movement to close.