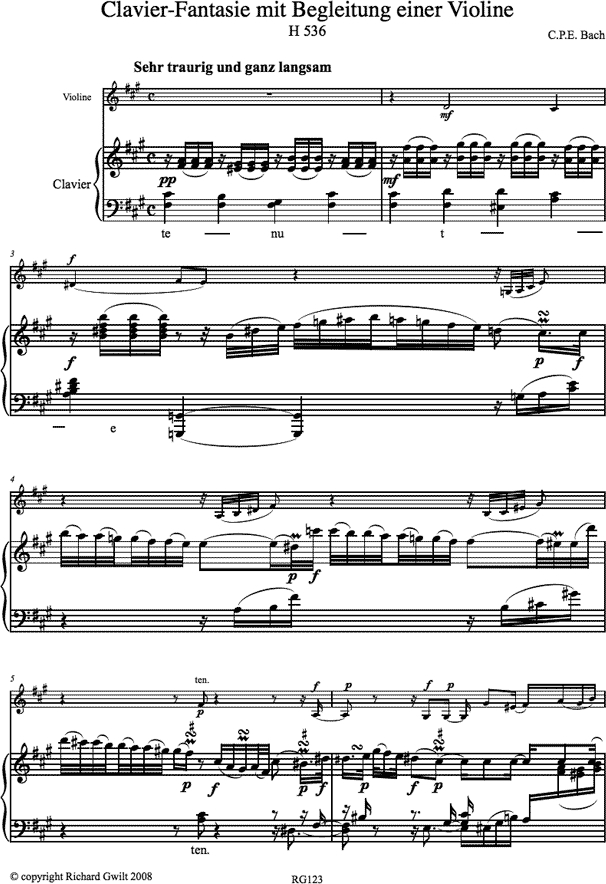 C.P.E. BACH Clavier-Fantasie mit Begleitung einer Violine, H.536 RG123
Cembalo and violino parts -- €16.00
Written during the last year of his life, C.P.E. Bach's "Keyboard Fantasie with the accompaniment of a violin" has to rate as one of his most personal and expressive works. An expansion of a Free Fantasie for solo keyboard (written the same year), it seems to cry out for a fortepiano as the keyboard instrument (although a very loud clavichord, or a particularly soft violin, might do the trick!!).