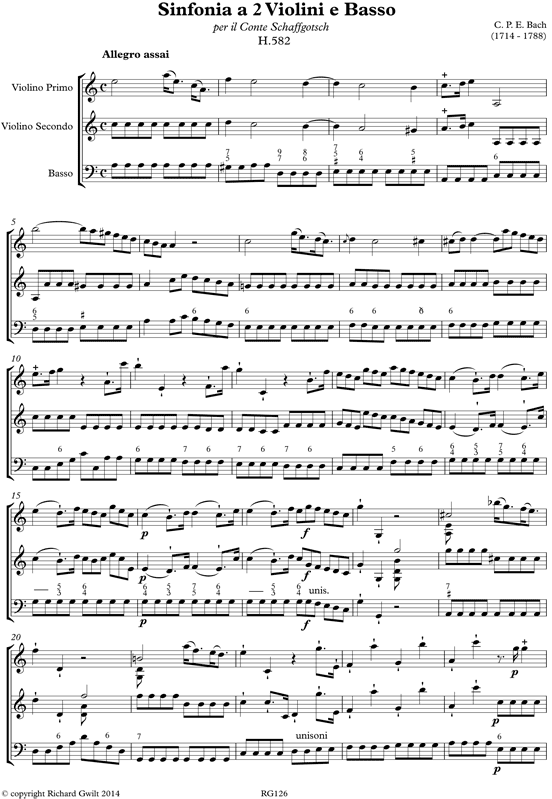 C.P.E. BACH Sinfonia a 2 Violini e Basso H.582 RG126
Score and parts -- €12.80
Continuing RG Editions series of C.P.E. Bach's trio sonatas, here is a sonata (o vero Sinfonia, as C.P.E. Bach himself describes it) in a minor (H.582). It has a particularly orchestral feel, especially in the opening Allegro assai. After a lovely melodic rococo slow movement (Andantino) the Sinfonia concludes with a minuet, which not only is more dramatic than normal, but also makes a pun (in its title La Coorl) on an acquaintance's Austrian pronunciation of the name Karl. An excellent addition to the trio sonata repertoire, prepared from what is believed to be the autograph manuscript.