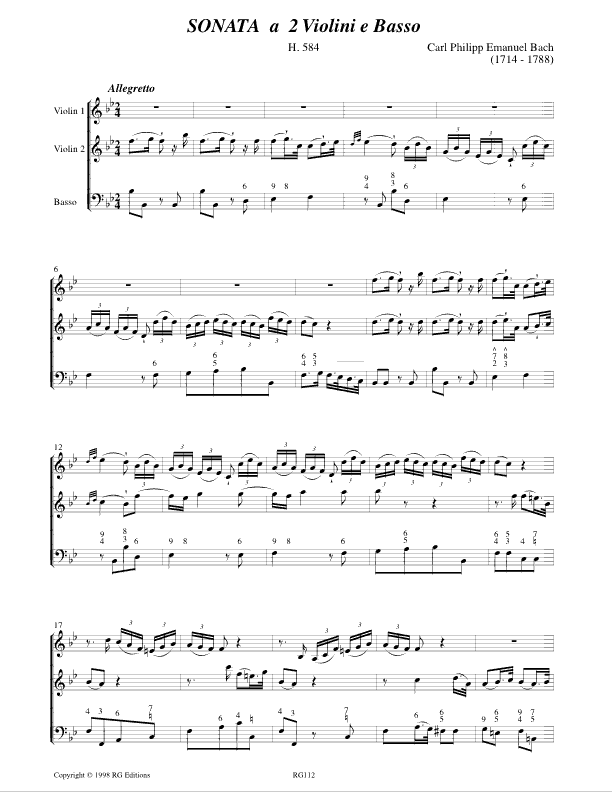 C.P.E. BACH Sonata a 2 Violini e Basso H.584 RG112
Score and parts -- €14.50
C.P.E. Bach was J.S. Bach's second son, the best known and most prolific of the four Bach sons. He is in general under-estimated, and his trio sonatas in particular are neglected. This, the first in RG Editions' projected release of seven trio sonatas is a lively, sparkling work, with an expressive Beethovenian slow movement (Largo con sordini), and a scintillatingly syncopated final Allegro.