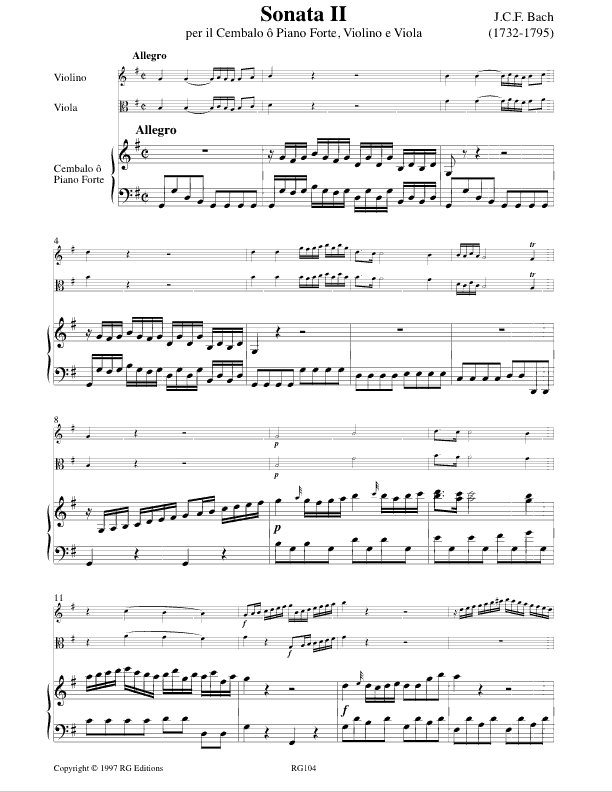 J.C.F. BACH Sonata II for violin, viola & piano RG104
score and parts -- €14.80
J.C.F. Bach (Bach's second youngest son) wrote seven trios, two for this unusual combination of violin, viola and piano (or harpsichord). Perhaps there is a third (Sonata I) which is lost!! They are lovely pieces, sparkling and cheerful with flowing melodies -- it's easy to see Mozart just round the corner.