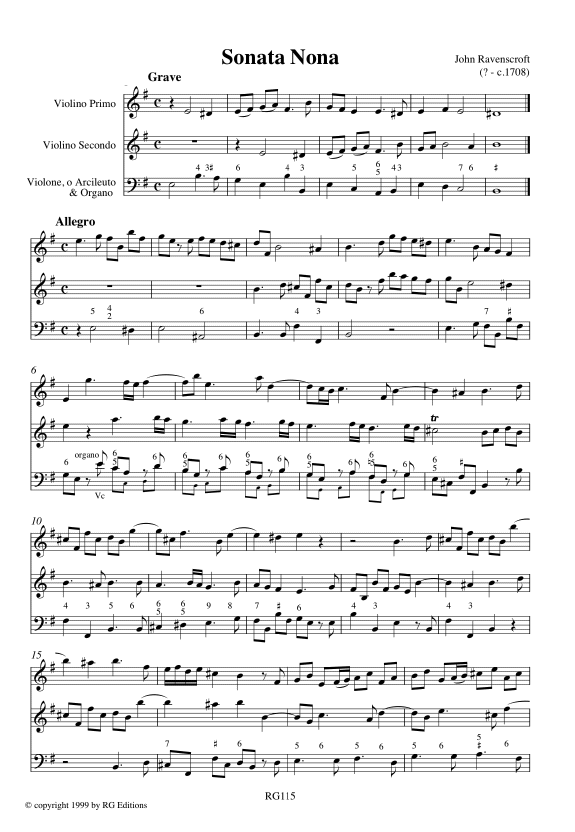 John Ravenscroft Sonate a tre Opus 1 (two violins & continuo)
Volume III (Sonatas IX - XII) RG115 score and parts -- €18.50
"Corelli's Op. 7" -- so like Corelli that they were published as his Op. 7 in the 18th century. An Englishman by birth, John (Giovanni) Ravenscroft spent time in Italy, where he wrote these wonderfully approachable trio sonatas. Sequences, strings of suspensions, imitation, they have it all, but within a satisfyingly easy technical range.