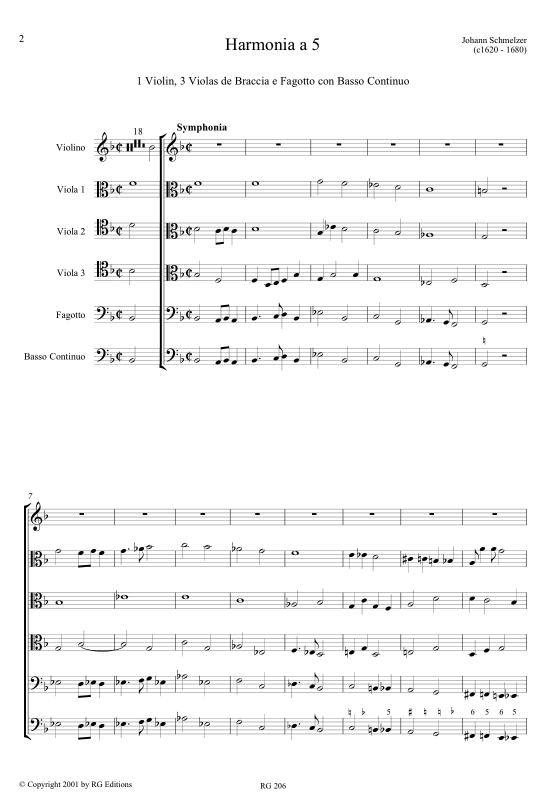 Johann SCHMELZER Harmonia a 5 RG206
score and parts -- €14.00
Music for violin, three violas, bassoon and continuo, never published before. Options are given (and parts included) to replace the first viola with a second violin, and/or the lower two violas and bassoon with violas da gamba. So it's pretty flexible chamber music. The music, like the scoring, has many resonances with an older style, but is fully modern in its use of chromaticism, and it even includes a "tripla " in 5/4!