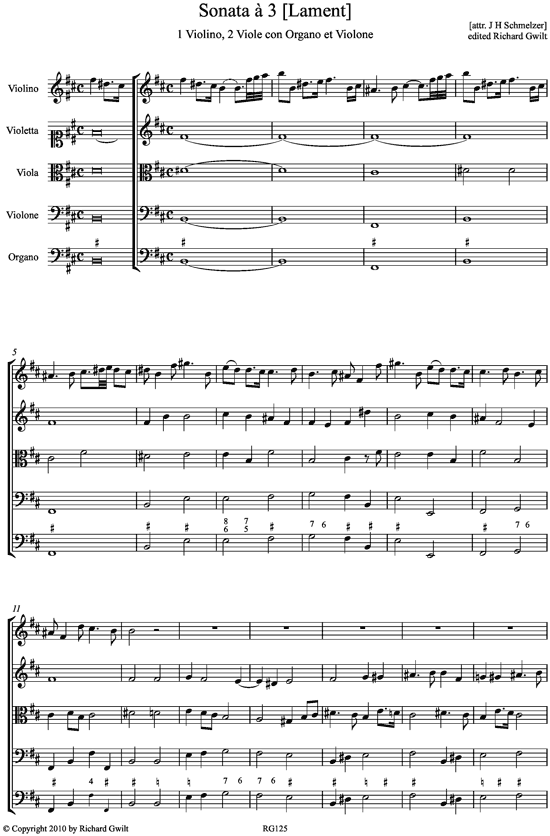 Johann Heinrich Schmelzer Sonata à 3 [Lament]
for 1 Violino, 2 Viole, con Organo e Violone RG124
FIRST PRINTED EDITION
Score and parts €13.50
Although it is simply titled Sonata à 3, and there remains doubt as to its composer, we have here a profoundly expressive Lament, in very much the same style, form and scoring as Schmelzer's well-known Lamento sopra la morte Ferdinande III. For some reason this piece has never been published, so I am proud to present here the first printed edition of this powerful piece.

You can click here for a glimpse of the opening bars of the Violino part, from the library in Kroměřiž.