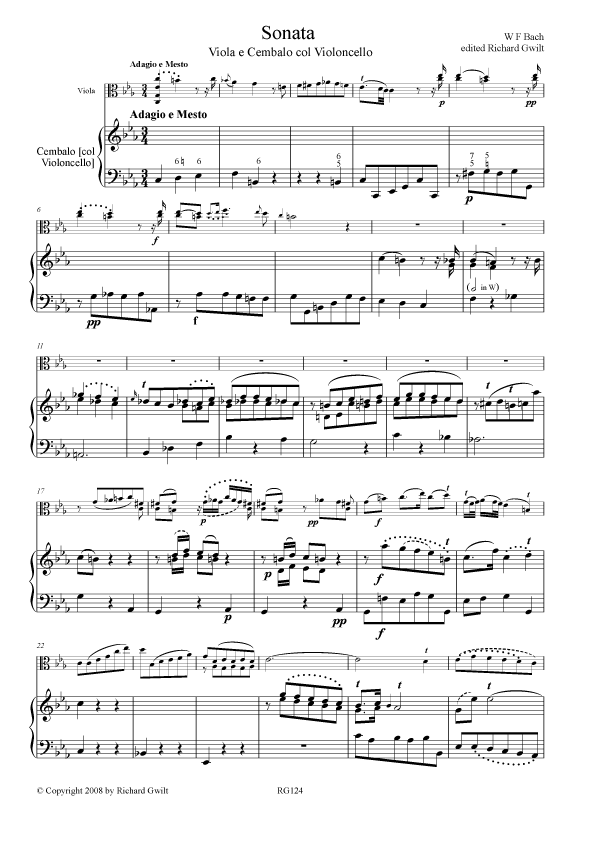 W.F. BACH Sonata in c minor for Viola and obbligato Cembalo (col Violoncello) RG124
Score and parts €16.50
A profound and expressive piece, and an essential addition to every viola player's repertoire. There is doubt as to the authorship of this powerful piece -- attributed to WF Bach in the Library of Congress in Washington DC, and to JG Graun in Berlin. I personally am certain that it is by WF Bach, as it bears all the hallmarks of his idiosyncratic style. This edition is supplied with both an "urtext" and an edited viola part, a cello part, and score.

You can click here for a glimpse of the end of the first movement from the Washington DC manuscript.