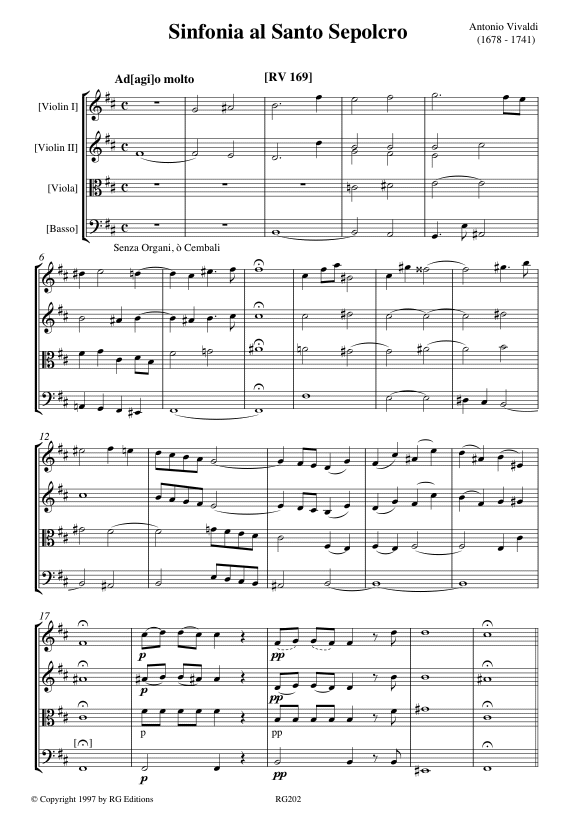 Antonio VIVALDI Sinfonia al Santo Sepolcro RG202
score and parts -- €11.50
At last, a "clean" modern edition, available with score and parts, of Vivaldi's Sinfonia al Santo Sepolcro (first page illustrated above). The companion piece, a Sonata a 4 al Santo Sepolcro is also available from RG Editions, RG201. This is Vivaldi at his best, powerful and succinct, playable as chamber or orchestral music. Supplied are four parts plus score -- separate parts available on request.