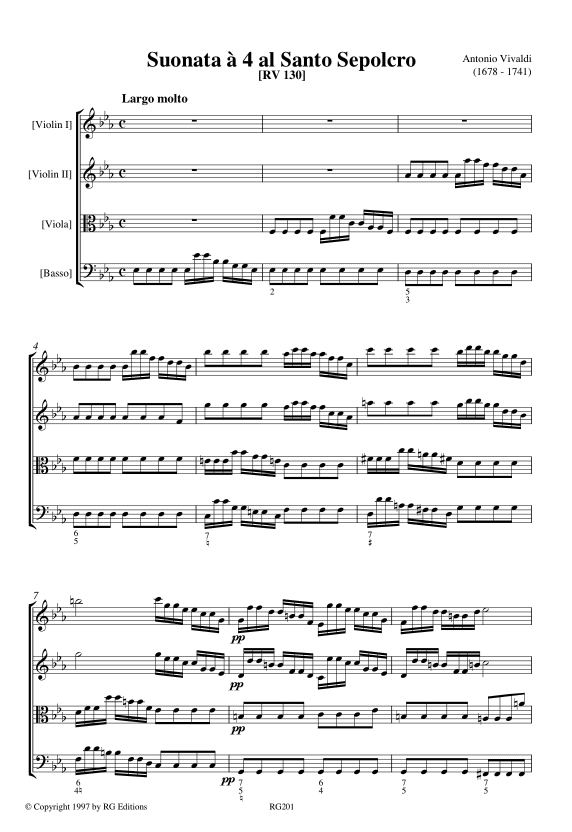 Antonio VIVALDI Sonata al Santo Sepolcro RG201
score and parts -- €12.80
At last, a "clean" modern edition, available with score and parts, of Vivaldi's Sonata a 4 al Santo Sepolcro (first page illustrated above). The companion piece, a Sinfonia al Santo Sepolcro is also available from RG Editions, RG202. This is Vivaldi at his best, powerful and succinct, playable as chamber or orchestral music. Supplied are four parts plus score -- separate parts available on request.